Emahó is very sorry to announce that he will cancel the Autumn 2020 tour due to the current Covid-19 pandemic. 

Live streaming from Santa Fe will recommence in the future although no date has been set as yet.

Please check the website and social media for future updates on live streaming. 

Basel Seminar (Fall)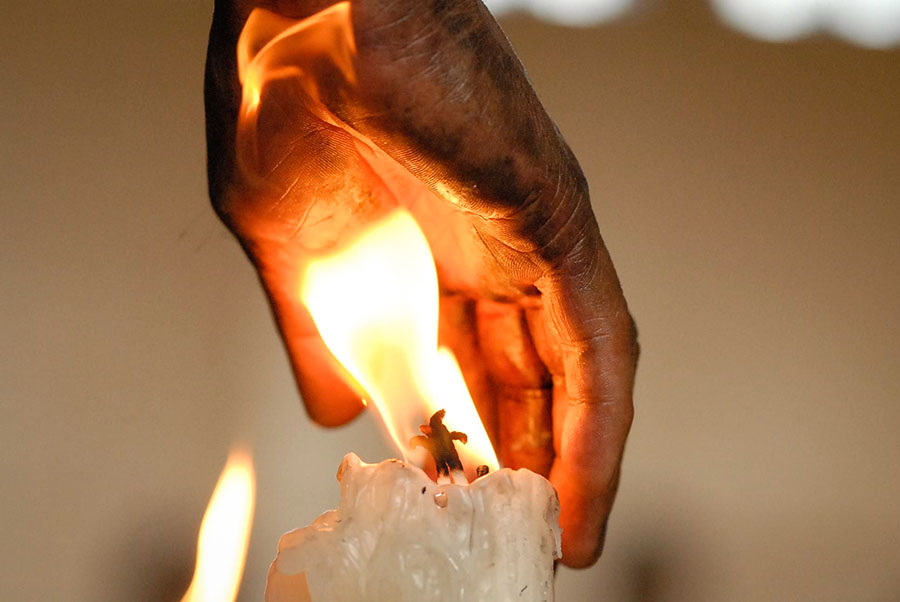 Emahó's teachings show it is possible to live in, to see through and to speak from the heart.  That it is possible to break the code of conditioning and discover the reality of life as a spirited human being. His warm and beautiful teachings can take the form of lectures, one-to-one contacts, ceremonies, silence, and prayer.
Times:
Friday 6th November – 1.00 pm
Saturday 7th November – 1.00 pm
Sunday 8th November – 1.00 pm
Venue:
Basel Kuspo
Loogstrasse 2
4142 Münchenstein BL
Basel
Switzerland
https://www.muenchenstein.ch/kusp
Seminar fees:
Full fee: 100 CHF per day
Reduced fee: 60CHF per day upon application to local co-ordinator only
Free places: 18's and under receive free places
Co-ordinator
Brigitta Stewart
brigittastewart@bluewin.ch
Transportation:
By train: Take tram Nr 10 from Basel main station direction Dornach till "Hofmatt"
By plane from Euroairport Basel Mulhouse Freiburg: Take Bus Nr 50 to Basel main station
By car: Take highway Délémont – exit Münchenstein – after 100m take right lane direction Arlesheim – follow the tram approx. 1.5 km till you see KUSPO sign after Hotel Hofmatt
Accommodation:
Münchenstein:
Hotel Hofmatt (close to Kuspo)
Baselstrasse 88, 4142 Münchenstein, +41 61 416 08 48
www.hotelhofmatt.ch  info@hotelhofmatt.ch
Dornach:
Begegnungszentrum Dornach
Lärchenweg 11, 4143 Dornach, +41 61 706 42 82
www.friedwart.ch  friedwart@goetheanum.ch
Kloster Dornach
Amtshausstrasse 7, 4143 Dornach, +41 61 705 10 80
www.klosterdornach.ch  info@klosterdornach.ch
Hotel Jura
Bruggweg 61, 4143 Dornach, +41 61 706 98 00
www.hoteljura.ch  hoteljura@hoteljura.ch
San Pedro Hotel
Amtshausstrasse 21, 4143 Dornach, +41 61 702 24 24
www.sanpedro.ch  info@sanpedro.ch
Arlesheim:
Hotel Ochsen
Ermitagestrasse 16, 4144 Arlesheim, +41 61 706 52 00
www.ochsen.ch  gasthof@ochsen.ch
B&B Casa Romantica
Rüttiweg 8, 4144 Arlesheim, +41 61 251 98 98
www.bbromantica.ch  info@bbromantica.ch
Ausbildungszentrum Arlesheim
General Guisanstrasse 55, 4144 Arlesheim, +41 58 285 20 10
www.baloise.ch  barbara.fankhauser@baloise.ch
Gasthaus Stärne
Ermitagestrasse 1, 4144 Arlesheim, +41 61 702 99 52
www.werkstar.ch  staerne@werkstar.ch
Haus Arlesheim
Hirslandweg 28, 4144 Arlesheim, +41 44 702 09 87
www.haus-arlesheim.ch  haus-arlesheim@intergga.ch
Hotel Eremitage
Gartenweg 2 / Ermitagestrasse 2, 4144 Arlesheim, +41 61 701 54 20
www.eremitage.ch  info@eremitage.ch
B&B Agentur
Sonnenweg3, 4144 Arlesheim, +41 61 702 21 51
www.bbbasel.ch  info@bbbasel.ch
Basel:
Easyhotel Basel
Riehenring 109, 4058 Basel
www.easyhotel.com  info@easyhotelbasel.ch
YMCA Hostel Basel
Gempenstrasse 64, 4053 Basel, +41 61 311 16 16
www.ymcahostelbasel.ch  info@ymcahostelbasel.ch
Jugendherberge Basel (newly renovated)
St. Alban-Kirchrain 10, 4052 Basel, +41 61 272 05 72
www.youthhostel.ch/basel  basel@youthhostel.ch
Basel`s Backpacker
Dornacherstrasse 192, 4053 Basel, +41 61 333 00 37
www.baselbackpack.ch  info@baselbackpack.com
Ibis Hotel Basel
Grosspeterstrasse 12, 4052 Basel, +41 61 317 40 00
www.ibis-budget-basel-city.basel-hotels.net  info@ibis-budget-basel-city.basel-hotels.net
Reinach:
Camping Waldhort Reinach
Heideweg 16, 4153 Reinach, +41 61 711 64 29
www.camping-waldhort.ch  info@camping-waldhort.ch
Hotel Gempenblick
Bodenmattstrasse 1, 4153 Reinach, +41 61 715 90 20
www.gempenblick.ch  info@gempenblick.ch
Hotel Rynach
Brunnengasse 3, 4153 Reinach, +41 61 712 11 22
www.hotelrynach.ch  info@hotelrynach.ch
Information:
Basel Tourismus
+41 61 268 68 68
www.baseltourismus.ch  info@baseltourismus.ch