Emahó has traditionally toured for several weeks in Europe in the spring and autumn of each year, with a week long summer residency in Switzerland.  

Due to the current Covid -19 pandemic all touring plans are currently on hold, although plans are still in place for a tour in autumn 2021.  



Online events will take place at some point in the future.

All updates will be posted on this website or on social media


Freiburg Seminar (Fall)
December 4, 2020

-

December 6, 2020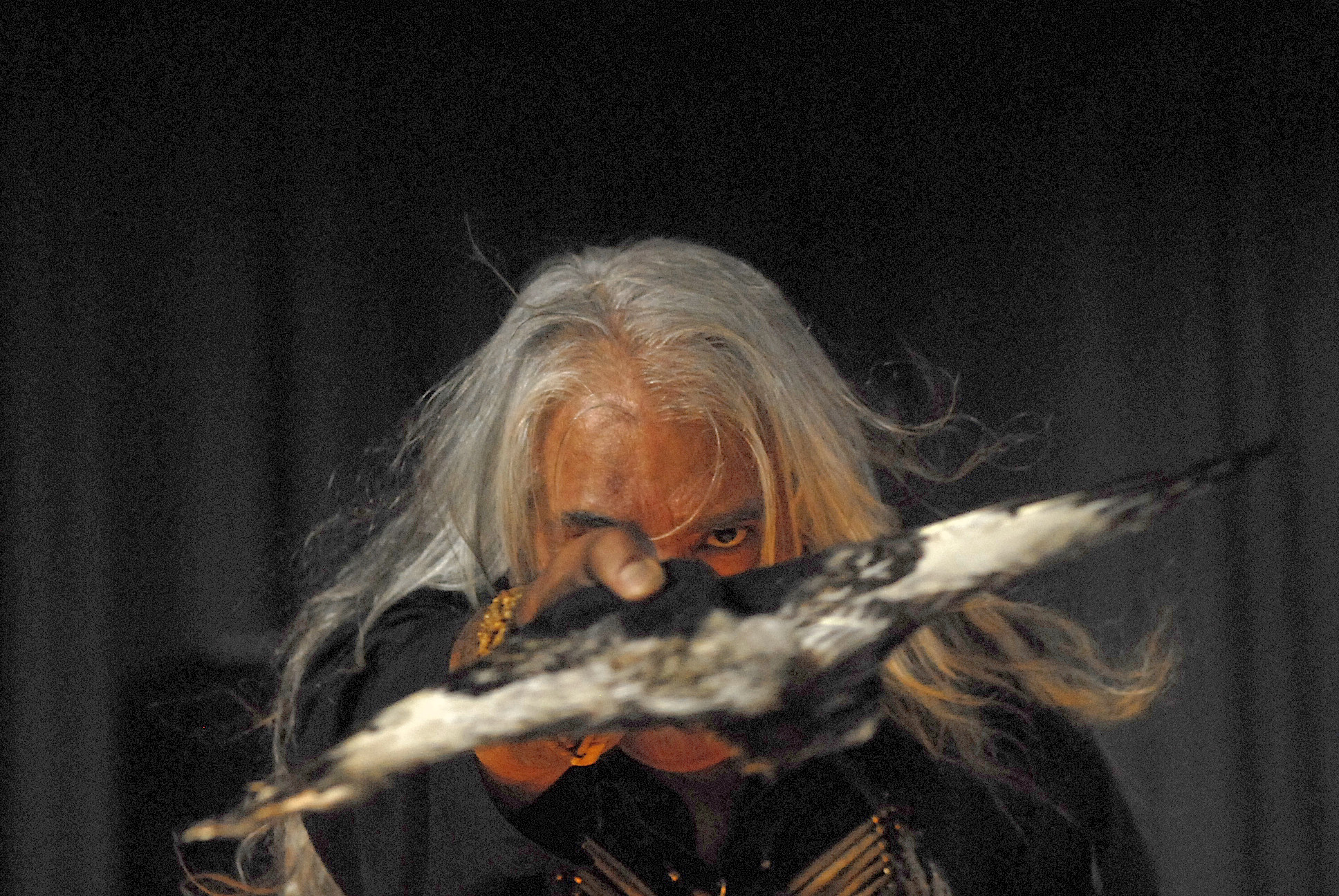 Emahó's teachings show it is possible to live in, to see through and to speak from the heart.  That it is possible to break the code of conditioning and discover the reality of life as a spirited human being. His warm and beautiful teachings can take the form of lectures, one-to-one contacts, ceremonies, silence, and prayer.
Times:
Friday 4th December – 3.00 pm
Saturday 5th December – 3.00 pm
Sunday 6th December – 1.00 pm
Venue:
Bürgerhaus Seepark 79110
Freiburg Gerhart-Hauptmann-Str. 1
Freiburg, Germany
Seminar Fees:
Full fee: 80 € per day
Reduced fee: 60 € per day upon application to local co-ordinator only
Free places: 18's and under receive free places
Co-ordinator:
Dieter Hoelken
travel-seek@gmx.net | (49) 766 693 88 11
Katharina Jaentgen
katharina.jaentgen@t-online.de
TRANSPORT:
By car: Autobahn Frankfurt -Basel. Exit Freiburg- Mitte-Richtung Freiburg. After 2km exit Landwasser-Betzenhausen then direction Lehen-Betzenhausen exit Sundgauallee to the right. First street to the left Dietenbachstrasse, 200 meters ahead there is a parking space close to the venue Seepark
By plane: Airport Basel- Mulhouse, Airport bus to Freiburg main station or Ryanair to Karlsruhe-Baden, by bus or taxi to Baden-Baden main station, then train to Freiburg (about 50 minutes)
By train: Freiburg Hauptbahnhof, tram (directly at the main station) then tram (see below)
By tram: Hauptbahnhof (main station) or Bertholdsbrunnen (downtown) Tram Nr.1 direction Landwasser station Betzenhauser Torplatz, follow the sign Bürgerhaus Seepark (see map how to get to the venue) 
HOTELS GERMANY FREIBURG (0049):
Walking distance
– Hotel Bischofslinde, Am Bischofskreuz 15 Tel. 761-82688 Fax 761-808345 D: 89,-Euro, www.hotel-bischofslinde.de
– Hotel Hirschengarten-Garni, Breisgauer Str. 51, 79110 Freiburg-Lehen, Tel. 761-80303, S: 59,-, D: 79,- bis 86,- EUR, www.hirschengarten.de
– Hotel Bären, Hofackerstr. 96, Tel. 761-81081, S: 49,- D: 79,- EUR, www.hotel-baeren-garni.de
– Übernachtung Seepark, Edith-Stein-Str. 20a, 79110 Freiburg, Tel. 761-83753, ab 25,-EUR, www.tzaschel.de
– Ferienwohnung Seepark (apartments), Kontakt: www.ferienwohnung-seepark.de
With public transportation or car:
– Apart-Hotel Mathildenstr.14 Tel 761-385570 Fax 761-275135 www.aparthotel-freiburg.de E: 67.- D: 95.- Euros
– Gasthaus Deutscher Kaiser (Guesthouse), Guenterstalstr. 38, 79100 Freiburg, Tel. 761-74910, E: 75,- D: 90,- EUR, www.freiburgerkaiser.de
– Hotel Sonne, Basler Str. 58, 79100 Freiburg, Tel. 761-403048, E: from 48,- D: from 65,- EUR, www.hotel-sonne-freiburg.de
– Hotel Goldene Krone, Mattenstr. 2a, 79100 Freiburg, tel. 761-1376083, www.hotelpension-goldene-krone.de, S: 54,- D: 79,- EUR
– Black Forest Hostel, Kartäuserstr.33 Tel. 761-8817870 Fax 761-8817895 www.blackforest-hostel.de Dorm: von 17.-Euros
– Hotel Minerva, Poststr. 8, next to the train station, Tel. 761 386490, S:65,- to 100,- EUR, D: 119.- to 150,- EUR, www.minerva-freiburg.de
– Hotel Best Western Victoria, Eisenbahnstr. 54, 79098 Freiburg, Tel. 761-207340,S: 101,- EUR, D: 119,- EUR,
very close to the train station, www.hotel-victoria.de
– Hotel Schiller, Hildastr. 2, 79100 Freiburg, Tel. 761-703370, S: 79,- D: 99,- EUR, www.schiller-hotel.de
– Hotel am Statdtgarten, Bernhardstr. 5, Tel. 761-2829002 D109 til 169 EUR,, www.hotelamstadtgarten.de
– Caritas-Tagungszentrum, Wintererstr. 17-19, 79104 Freiburg, Tel. 761-2001801, S: 52,- EUR, D: 77,- EUR
By car:
– Hotel Etap Boetzinger Str.76 Tel 761-4795320 S: 41.- D: 49.-Euros, www.etap.com

For further accomodations have a look on www.freiburg.de and click on Tourism-accomodation or call 0049-761-88581-145. They are very helpful.