Lyon Seminar (Fall) (Cancelled)
December 11

-

December 13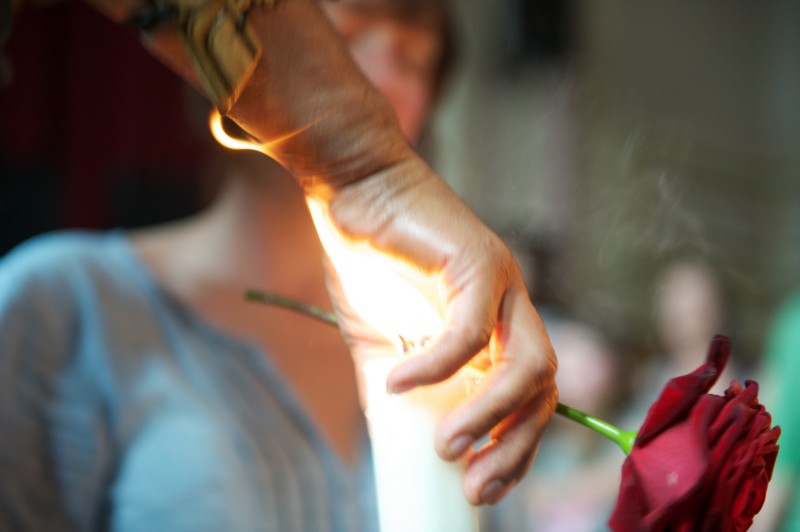 Emahó's teachings show it is possible to live in, to see through and to speak from the heart.  That it is possible to break the code of conditioning and discover the reality of life as a spirited human being. His warm and beautiful teachings can take the form of lectures, one-to-one contacts, ceremonies, silence, and prayer.
Seminar fees:
https://emahospeaks.co/seminar-fees/
Times:
Friday 11th December – 3.00 pm
Saturday 12th December – 3.00 pm
Sunday 13th December – 1.00 pm
More Information About Coordinators:
https://emahospeaks.co/coordinators/
TRANSPORT:
Rilleux La Pape is located in the suburbs of Lyon.
By bus: Ligne C2 – Arrêt Rillieux Semailles
By Train: Stop at "Gare de Lyon Par-Dieu" station. Exit: Rhône www.voyages-sncf.com 
By Plane: Lyon St Exupéry Airport, then take the « Rhone Express » Shuttle to « Gare de Lyon Part-Dieu » station. Ticket = 26 €. Rime requested: 30 mn.
Access from Lyon Part-Dieu station: Exit from train station: « Porte Rhône » – From the Part-Dieu Vivier Merle station stop, take the bus line C2 following the Rillieux Semailles. Come down to the Rillieux Semailles stop. Go on foot to the workshop. Time requested: 40 mn.
By road: www.mappy.com Autoroute A 46 (rocade est), exit 4 Rillieux La Pape
ACCOMMODATION:
——-Secteur Rillieux La Pape——- (close to the workshop)
HOTEL IBIS BUDGET 154 grande rue de St Clair Tél. : 33 (0) 4 37 26 04 15 Week : 53 euros/night Week-end : 45 euros Breakfast : 6,15 euros 
CHAMBRE D'HÔTES LES CHÊNES – 145 route de Genève – 69140 Rillieux la pape Tél: 33(0) 4 78 88 62 45. Rooms for 2: 75/80 euros (with breakfast).
VILLA CASTEL – Crépieux la pape – 69140 Rillieux la pape Tél : 33(0) 4 78 884 884. contact@villa-castel.fr Rooms for 2 : 80/90 euros (with breakfast)
MAISON ADDAMA – Chambres d'hôtes 29 route du Fort – 01 700 Neyron Tél. : 33 (0) 4 72 25 90 53 marie.launay03@orange.fr Rooms : 65 – 85 euros (with breakfast)
LES HAUTS DU LAC – Chambres d'hôtes Chemin de Rapan 01 700 Miribel Tél. : 33 (0) 4 78 55 54 48 contact@leshautsdulac.com Rooms :80 euros (with breakfast)
La Rose des vents – 15 rue de la république, Sathonay Camp http://larosedesventsdesathonay.fr Tel: 33 (0) 6 66 31 14 30
HOTEL VAL DE SAONE SATHONAY CAMP Tél : 33(0)4 78 23 71 45 auvaldesaone@orange.fr pour 2 : 70/90 euros with breakfast
——-Quartier Cité Internationale——- (20 mn from seminareby bus C5)
PARK ET SUITES – CITE INTERNATIONALE *** 157 Grande rue de Saint Clair – 69 300 Caluire et Cuire Ligne C5 – Arrêt Saint Clair square Brosset
Tél : 33 (0) 4 26 70 02 50 yonciteinter@parkandsuites.com Studio (2 adultes) : 129 euros Appartement (4 adultes) : 155 euros
RESIDENCE HOTELIERE TEMPORIM 35 quai Charles de Gaulle – 69 006 Lyon Ligne C5 – Arrêt Parc Tête d'Or Churchill Tél. : 33 (0) 4 37 47 57 67
www.temporim.com Studio (2 adultes) : 76 euros Appartement (4-6 adultes) : 126 – 146 euros
——-Quartier Part-Dieu——-(40 mn from seminare by bus C2)
HOTEL CAMPANILE *** 31 rue Maurice Flandrin – 69 003 Lyon Ligne C2 – Arrêt Gare Part-Dieu Vivier Merle Tél. : 33 (0) 4 72 36 31 00
reservation.lyon.partdieu@campanile.fr Rooms : 80 euros
HOTEL ATHENA *** 45 Boulevard Vivier Merle – 69 003 Lyon Ligne C2 – Arrêt Gare Part-Dieu Vivier Merle Tél. : 33 (0) 4 72 68 88 44
athena@athena-hotel.fr Rooms : 70 euros breakfast : 9,90 euros
HOTEL ALL SEASONS **** 54 rue de la Villette – 69 003 Lyon Ligne C2 – Arrêt Gare Part-Dieu Vivier Merle Tél. : 33 (0) 4 72 68 25 40
h7373@accor.com – Rooms : 90 euros (with breakfast)
BED & BREAKFAST Tél: 33 (0) 4 72 32 02 74 (Depends on the number of night and people) from 39 euros to 58 euros with breakfast www.bb-Iyon.com
AUBERGE DE JEUNESSE DU VIEUX LYON 41-45 Montée Chemin Neuf – 69005 Lyon Tel: 33 (0)4 78 15 05 50 www.fuaj.org/Lyon
from 23,30 euros with breakfast
Tourism Office Lyon (0)4 72 77 69 69 http://www.lyon-france.com/